Would you like to create a better life for yourself?
Would you like to create a better life for yourself? Are you feeling frustrated, dissatisfied, or hurt and in pain? If you're willing to commit to the process, I can help you feel better and get the most out of life. I help people overturn beliefs, stories, old patterns and ways of thinking that are not longer helpful. Letting go in this way helps to clear the path so that we can work to re-align someone's life allowing them to live life to the fullest! In particular, I specialise in helping couples who would like to start a family, but who are experiencing challenges getting pregnant. This can be a lonely and isolating time, where emotions run high and stress can take over. Stress is counterproductive when trying for a baby and doubtless only makes things harder. I help women, and men, prepare their body, mind and spirit for pregnancy utilising the body-mind-connection to manage stress and optimise chances of pregnancy. All of my sessions are tailored to suit your specific needs. I combine different therapeutic tools and skills to ensure you get the very best solution for YOU.
The therapy techniques I use most often are: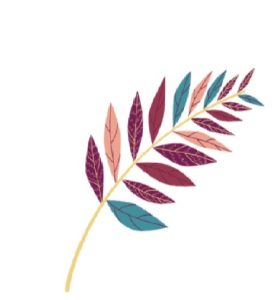 Georgina has been such a huge help, not only has the BWRT therapy significantly impacted my life for the better after just a couple of sessions, but it's been so lovely to have Georgina's support - she has been so understanding and knowledgeable, which has given me so much more confidence that I am on the right track, and I have left every session with a continued feeling of hope and empowerment
It starts with an introductory call
Firstly, we meet online for a 30 minute Introductory Call. It's free of charge and with no obligation to continue the process, however if we both feel it's in your best interests to continue working together, we'll put together your Personal Success Plan and arrange further sessions during the call. After booking you'll receive a zoom link for the session. You won't need a password, just the link. If necessary it's possible to change or cancel your appointment. I ask however, that you give 24 hours notice so that I can give the time to someone else.
This is for you if you'd like to book one session at a time. The cost is 900 DKK per session. Start by booking your Introductory Call now so we can assess if what I offer is a good match for your needs.
I can highly recommend you consider booking a series of sessions. Not only will you save money when you pay for a number of sessions in advance, but more importantly, you will also commit more wholeheartedly to the process, which means you'll get much more out of our time together.
Book for 5 or more sessions for a reduction in price, and an increase in your personal commitment: For 5 sessions your investment is: 3950 DKK.
In my experience, the real magic happens when clients commit to investing in themselves by booking and paying for five or more sessions with me. If this option is interesting to you, just book your free Introductory Consultation now, and we can begin to put together your Personal Success Plan.
I love to use Essential Oils for myself and my family for a multitude of reasons, so it stands to reason that a lot of my clients find them useful too. Therefore I offer support with doTERRA Essential Oils. I help you understand the purchasing process, ensuring you get the best price, and I also help you to get the most out of your essential oils so you can use them safely and effectively in so many areas of your life.
These beautiful pure and natural Essential Oils can be used on their own, or in conjunction with my therapy and coaching services. In other words, you're welcome to contact me about doTERRA's Essential Oils and I can support you in this one area. Or alternatively I can incorporate the use of Essential Oils in your Personal Success Plan.
To find out more about how you and your family can benefit from these amazing gifts from nature, please book your Introductory Call now. It's free of charge and with no obligation to buy.
Do you also work in Danish?
Yes I do.

Is it confidential?
Yes, everything is totally confidential.

There may be situations where I must contact your doctor and inform them that we are working together, but I would always ask your permission before doing so.
Life Re-Alignment
People who are ready to up-level and recalibrate to a new level of being. How would you like to feel? If you're ready to put in the time and commitment, I'm ready to help, support and guide you to change your story and change your life.

Fertility Support and Care
I also love to help and support couples experiencing fertility issues and/or couples who would like to get pregnant, to clear subconscious blocks and clear the path ready for conscious conception. Bringing a new life into the world is a joy, but also a responsibility which can bring up so much from our own life experiences and childhoods. Let me help you clear out what may be holding you back, and offer you support and care at this potentially stressful and emotional time.
If you are hoping that I have a magic wand that I can wave, or that you can sign up for sessions with me without actually showing up, then what I offer isn't for you.

Furthermore I don't work with addiction as I have little experience in this area, or certain psychological diagnoses if I do not have the appropriate training necessary.    
What if I need to change/cancel an appointment?
I ask that you always notify me of any changes as soon as possible, so that I can offer the appointment time to someone else. Cancelling or changing an appointment with less than 24 hours notice will incur a charge of 50% of the appointment cost. To cancel or change an appointment please text on 2185 8781 or email georgina@nourishingnature.net . An introductory call can be cancelled/changed through a link on the booking confirmation email.
How many sessions will I need?
We can often achieve a great deal in just one session, and people often report feeling better already after the first session. However in the majority of cases a number of sessions will be required. Unfortunately it's not possible for me to say exactly how many sessions you will need, but this is something we will discuss during your Introductory Call. It's also important to note that my goal is for you not to need my services. I want you to succeed as quickly as possible.  
How often should I have a session?
This is something we can discuss during your Introductory Call. Often when beginning to work with me, I recommend once a week, or once every two weeks as a good frequency to get off to a good start. Depending, we can then reduce to once every three or four weeks depending on your needs.


Do you give refunds if I have paid in advance for a Five Session Series?
The concept of the Five Session Series it that you have committed wholeheartedly to the transformation process. This can become uncomfortable at times, however I recommend you stay committed and continue as planned. Furthermore, you have received a reduced price for paying in advance when booking a Five Session Series. Due to these two elements I have a no-refund policy.

I'm working on Fertility, what happens if I get pregnant before I have finished my Five Session Series?
In this particular case, it is possible to request a refund which will be issued at my discretion. However, there may still be issues that you would like to continue working on, even though you have achieved your goal of getting pregnant. In which case it may be appropriate to continue to work together, ensuring your pregnancy is also as comfortable and as enjoyable as possible.
Is BWRT the same as Hypnotherapy?
No, during hypnotherapy you will usually be brought into a trance-like state of deep relaxation and focused concentration allowing you to ignore ordinary distractions and be more open to guided suggestions to improve your overall health and wellbeing.
BWRT does not require a trance-state. It works quickly and effectively in a very unique way to 'defuse' the psychological triggers before they reach the part of the brain that activates the emotional responses. Almost like unplugging the emotion from the memory, it disconnects the two so that the memory remains, but it no longer triggers the same emotional response. 
What does BWRT feel like?
During a BWRT session, we will discuss how you feel and what you would like to change, and then I will use a BWRT routine to "defuse" the psychological triggers of the symptom pattern. You are required to focus and listen, but that is all. There is no trance-state necessary and you do not necessarily need to reveal all the details of your issue, although it may be helpful to do so.

What does hypnotherapy feel like?
In general you will feel calm and relaxed during a hypnotherapy session. The state of hypnosis is a trance-like feeling similar to the feeling just before you fall asleep, or the experience of meditating or daydreaming.
Will I lose control during hypnotherapy?
No, if anything you will have more control, due to the focussed state of hypnosis. Anything that doesn't make sense to you, your subconscious mind will simply dismiss and ignore.
Will I reveal my deepest secrets during hypnotherapy?
No, the state of hypnosis allows you to focus and concentrate on only what is important in the present moment. You are in the driving seat at all times.
What if I fall asleep?
The state of hypnosis may feel like sleep, but it is not actually sleep. Even if you feel like you have been sleeping, the subconscious mind is always listening, so you will still achieve the desired effect.
You will definitely not fall asleep during BWRT as we will be interacting the whole time.
What if hypnotherapy doesn't work on me?
Everyone can be hypnotised, in fact everyone goes into trance on a regular basis. For example, every time we daydream, whilst watching a film, or reading a book. If you are determined that you can't be hypnotised, then of course it won't be easy to help you relax enough to work together. However, if you are open to the process, you may be surprised by the results.
It's also possible the BWRT would be a better therapy for you, as it doesn't involve hypnotic trance.
Neither BWRT nor hypnotherapy is suitable for every person in every situation. There's no one-size fits all. However, we are trained to understand when each therapy is likely to be effective, and I won't undertake therapy with you if I don't think there is a very high chance of success. That would be a waste of my time, and yours.
What if I don't believe in BWRT or Hypnotherapy?
As long as you are open to the process, then it is possible to work with you and achieve good results.
Is it safe?
BWRT or hypnosis is not recommended for certain diagnoses such as epilepsy for example. Otherwise, both therapies are known to be safe and effective for healthy people working with a trained and experienced therapist.
Will I feel uncomfortable during a session?
There may be times when you feel uncomfortable during a session. This is all a part of the process and it should pass quickly. Most clients report that the fear of feeling a particular emotion is always worse than actually experiencing it. The only constant is change of course – all feelings come and go, and if you do experience emotional discomfort, you should leave the session feeling lighter and more comfortable again.