Your mind and body are amazing!
Are you ready to reclaim your power and embark on the life you were born for – the life of your dreams? 
Live the life you love, love the life you live
Hello, and welcome! I am a holistic therapist and coach, here to support you through life's ups and downs, twists and turns.
I offer help and support if you're feeling lost and questioning your purpose in life.
I also specialise in fertility, offering support and care to those who would like to start a family. 
Are you experiencing challenges getting pregnant?
Let me help you prepare for pregnancy – mind, body and spirit.
I believe that our time on earth is precious. Life is short. Let me help you make the most of it!
I love bringing people together and holding workshops in and around Denmark and Scandinavia, and also in the North of England in Sheffield and Yorkshire. From time-to-time I also hold online workshops allowing me to connect with people further afield.
Get in touch if you'd like to ask more about my workshops, essential oil classes, or any area of my work.
Check out my YouTube Channel for free resources such as relaxations and meditations. Discover ASMR – Auto Sensory Meridian Response and find out if you are sensitive to its almost magical effect. If you are you'll know immediately!
Nourishing Nature on YouTube
The King and Queen Soft Spoken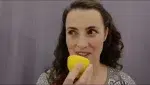 When life gives you lemons
A winter warmer/Danish hygge
Each session I have had with Georgina has been wonderful. She was so in tune with what I needed at those moments, when I really had no idea myself! I felt so light and balanced afterwards, she also gave me some great advice and simple grounding exercises that I do myself at home. I can highly recommend Georgina's amazing sessions to everyone
Georgina, Just wanted to say thank you for all your help it made a huge difference for me and was so valuable for getting me back on the right track. I just had the meeting i had mentioned last time and with no preparation was completely fine! In fact I was excited about it because of the challenge instead of having the usual nerves. So thanks again!
I am absolutely astounded at the positive effect that this has had. The results are beyond my expectations both in the depth and breadth of their reach; It has fixed things that I wasn't even aware needed fixing! On top of this, Georgina is lovely and incredibly supportive. I can't recommend her work enough
Once again, thank you so much for the course, it really made a huge difference for me 🙂 For example, I didn't have bad dreams/nightmares about pregnancy and parenting for a while now and what's more I have even started dreaming about rainbows ! I just can't believe it !
Georgina made me feel very comfortable and not the least bit stupid. As a result of the sessions, I in my late 50's, no longer panic and feel much happier. Thank you Georgina